Carbon Monoxide alarms are mostly misunderstood calls in the fire and emergency medical services profession. This is because if the household alarm goes off people call the fire department, this is a normal reaction. But your response, and others like you can save lives and reduce injuries caused by carbon monoxide poisoning each year. Carbon Monoxide is associated with about 500 unintentional non-fire-related deaths each year. Of the above mentioned deaths, about 60 percent are from motor vehicle exhaust, and about 40 percent are associated with consumer products. Carbon monoxide in its pure form is colorless and odorless, but other gases that do have odor often accompany it. 
- Most Common: The occupants meet you at the door saying their carbon monoxide detector went off. They may or may not have mild symptoms the dog is running around in the house and the kids are excited to see the fire trucks. There may be low levels of carbon monoxide in the house.
- Most Dangerous: The occupants are unconscious or wake up dead. This is an obvious rescue/recovery situation and an immediately dangerous to life and health (IDLH) environment for firefighters. Mask up and follow your SOP'S. Don't forget carbon monoxide is flammable at 12.5-74 percent in air. This represents a level of 125,000-740,000 parts per million (ppm).
- Most Aggravating: The occupants say their detector went off. You look at it and it is flashing "B" for battery… Dead battery. There are no levels of carbon monoxide in the house.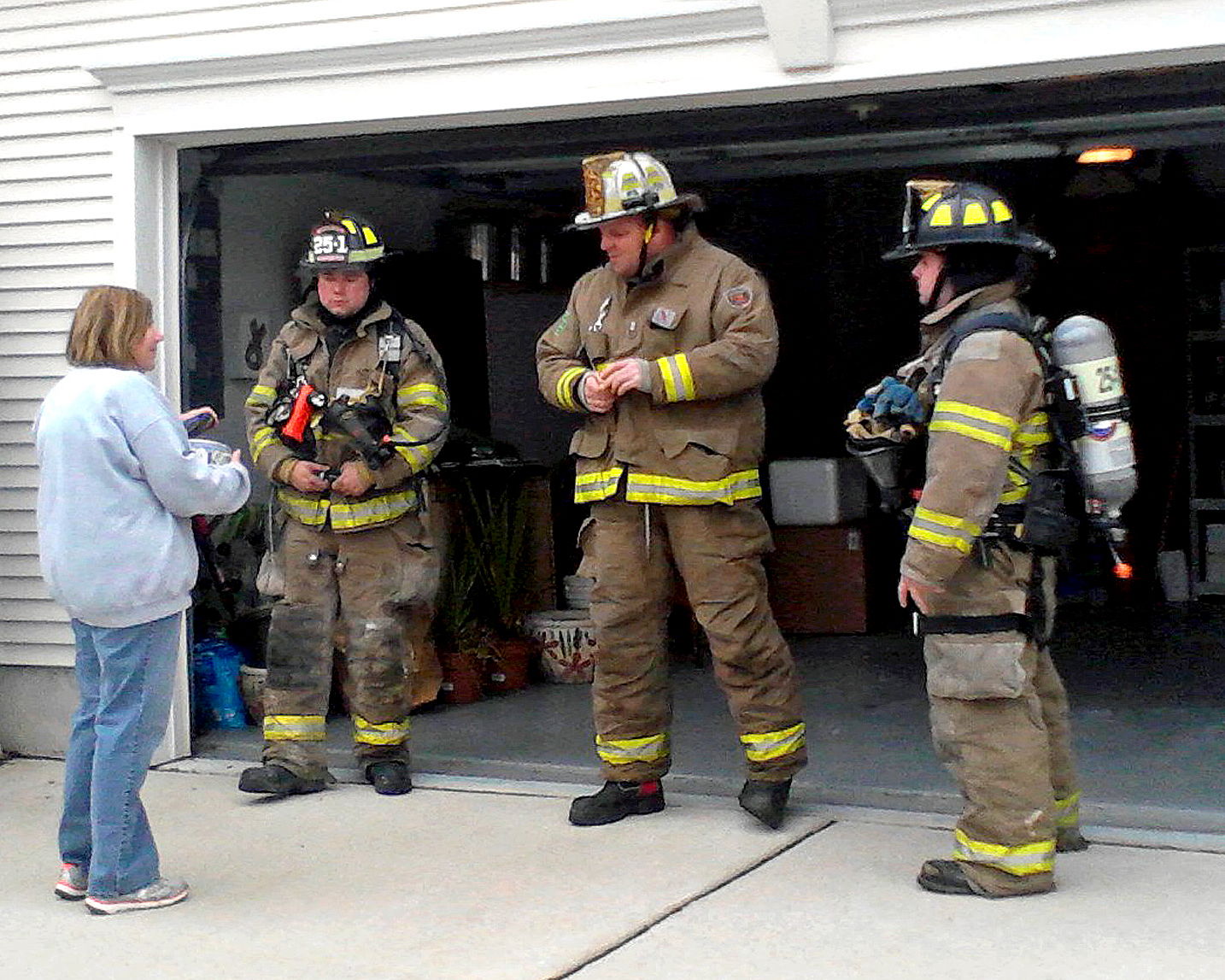 When most materials burn they produce carbon monoxide, especially common sources of incomplete combustion, such as improperly vented boilers & hot water heaters; an improperly functioning stove; a car running in the garage; a charcoal grill near an open door or window.
Carbon Monoxide is 97% as dense as air but it will still get pushed around by air currents in the residence mixing together.
When breathed into lungs, carbon monoxide rapidly binds with red blood cells and interferes with the ability of the blood to carry oxygen to all the cells in your body. A reduced oxygen level causes headaches, nausea, vomiting, dizziness, fatigue, and ultimately unconsciousness and death.

Your about to take your air monitoring device inside the dwelling. But before you do, ask yourself:

When was the last time your device was calibrated? Calls like these can be potentially life threatening. Read the manufactures directions on proper calibration.
NUMBERS:
What do the numbers on the monitor mean? Generally, readings of 0-2 ppm are considered background levels. The E.P.A considers levels greater than 5ppm a long term heath issue and the Occupational Health and Safety Administration (OSHA) considers 35ppm to be an 8 hour TWA limit. But remember, this is for healthy workers; the very old, very young, sick, or infirm may be more susceptible.
With readings between 9 and 100 ppm, you need to make decisions based on symptoms and specific conditions at the scene. Although the numbers from experts vary, the following carbon monoxide levels provide a relative value of risk. 2
Reading of 9 PPM or less:
Inform the occupants that our instrument did not detect an elevated level of carbon monoxide at this time.
Recommend occupants check their carbon monoxide detector per manufacturer recommendations.
Attempt to reset detector.
Inform occupants that if it activates again, call 911.
Attempt shall be made to reset the detector. Inform occupants that if it activates again, call 911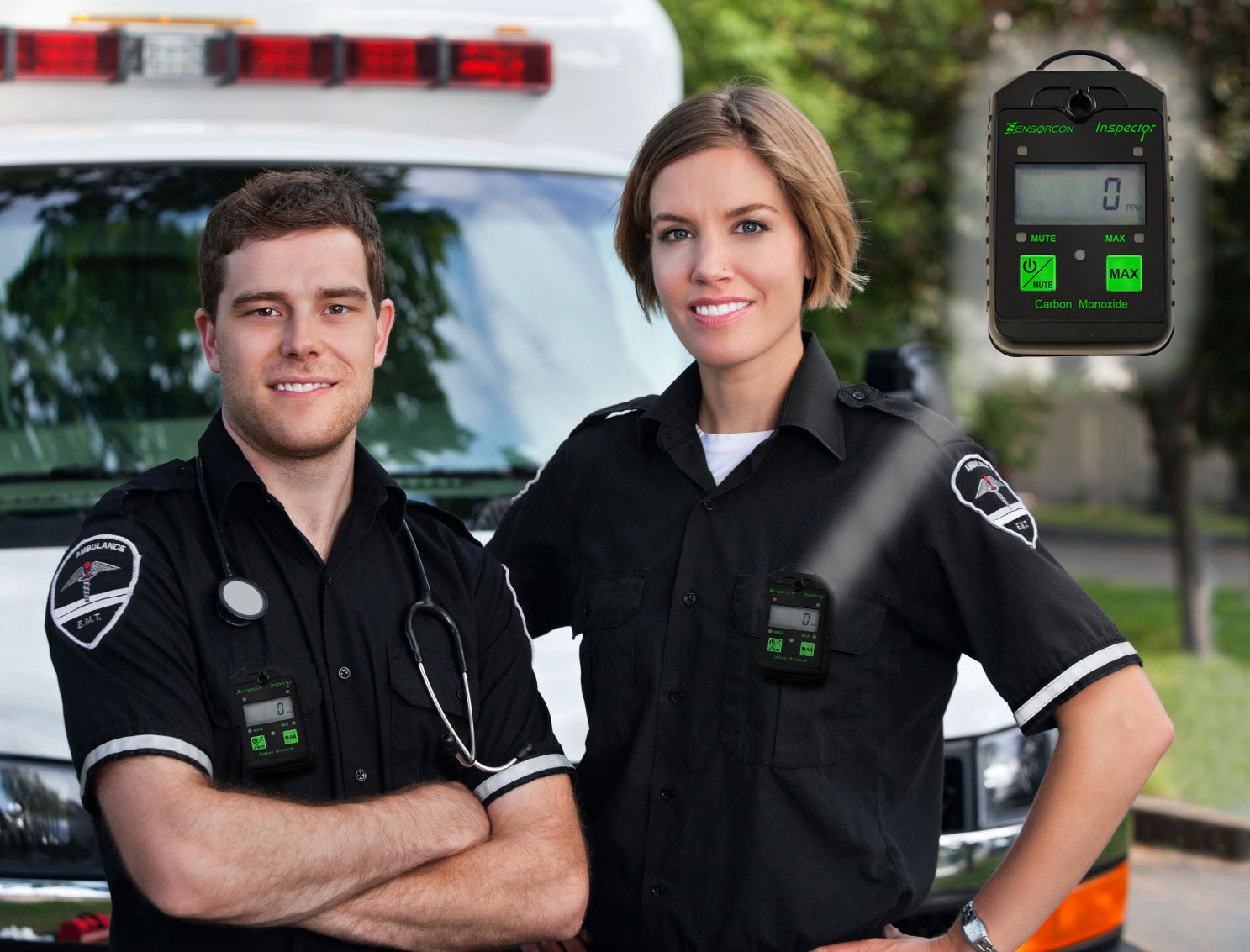 Reading of 35 PPM or Greater:
Any reading of 35 PPM or greater - inform the occupants that we have detected a potentially lethal level of carbon monoxide.
Occupants shall be informed that you have detected a potentially dangerous level of carbon monoxide. Recommend that all persons leave the premises and begin ventilation. If it is determined that an appliance is malfunctioning and thereby producing carbon monoxide, it shall be shut down. Once the premises has been reduced to a safe level of carbon monoxide, the premises may be occupied at the discretion of the occupant. Attempt shall be made to reset the detector. Inform occupants that if it activates again, call 911. The occupants shall be informed of the action that has taken place and that the gas company has been requested to respond.
Please feel free to learn more about the effects of carbon monoxide in our online support section. There you will find useful data about the facts and myths of carbon monoxide. Also feel free to reach out to us and speak with one of our cutomer service technicians for more information. 
For Sensorcon product models please refer to our interactive chart below:
Sensorcon is dedicated to creating durable, high quality environmental sensor products to meet the most demanding of domestic, professional and industrial needs. We proudly have over 10 years of experience in sensor integration and design with all of our products manufactured in the USA. In addition to this, you can easily purchase our products directly from the Sensorcon online store.
Whether its portable single gas meters to detect carbon monoxide in your home or complex PCB and sensor integrations into industrial networks. We have the experience and capability to deliver solid and reliable environmental data wherever and whenever you need it. 
CLICK HERE FOR A PDF DOWNLOAD OF THIS PAGE
FOR FURTHER INFORMATION PLEASE REFER TO OUR APPLICATION NOTES:
ALSO PLEASE REFER TO OUR INDUSTRY SPECIFIC PAGES:
For more information please contact our sales department!
Monday Through Friday - 8am to 4pm (EST)
Phone: 1-716-566-2728        E-Mail: sales@sensorcon.com      Website: www.sensorcon.com