Heating ventilation and air conditioning workers have one of the highest rates of injuries and illnesses of all occupations. Potential hazards include electrical shock, burns, muscle strains, and injuries from potential carbon monoxide poisoning. HVAC is a growing industry within the world today. With over 292,000 industry specific employees in the U.S. alone currently, they are responsible for working on heating, ventilation, air condition, and refrigeration (both residential and commercial). HVAC employees work mostly in homes, schools, hospitals, office buildings, or factories.  
Their worksites may be very hot or cold because the heating and cooling systems they must repair may not be working properly and because some parts of these systems are located outdoors. Working in cramped spaces and during irregular hours is common. Carbon monoxide (CO) testing is one of the main concerns that should be addressed in every structure in which   work is performed, if not for the safety of the customer, for your own safety. Appropriate safety equipment is necessary in handling refrigerants and for detection of carbon monoxide leaks like the Sensorcon Inspector carbon monoxide Detector series.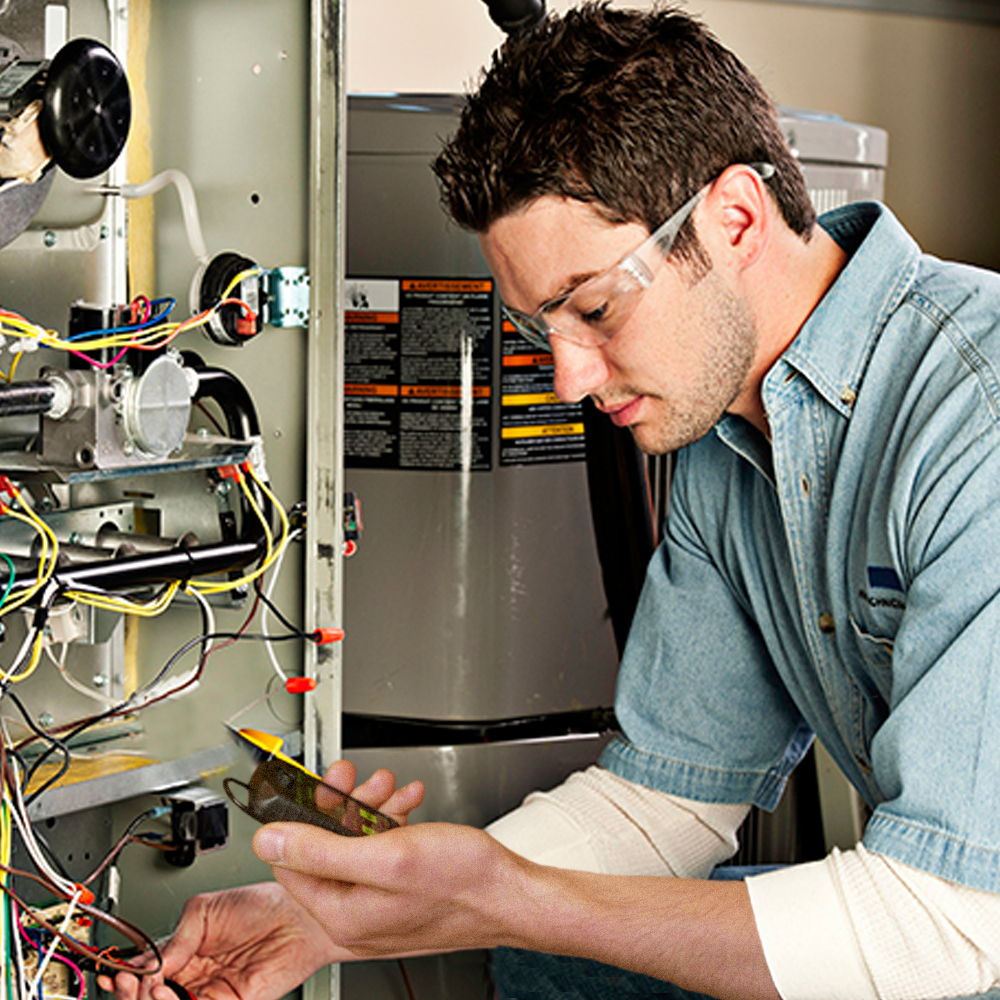 Signs of Carbon Monoxide
There are visual signs of a potential carbon monoxide problem but there is no substitute for an actual carbon monoxide analysis:
Corrosion of burners, heat exchangers, draft hoods or flue pipes
Soot buildup
Discoloring of cabinet doors and panels, melted wires or controls, and moisture dripping from flues
Any flame color other than "clean & blue" for example a yellow flame indicates dirt in the burner which prevents gas and air mixing properly
Backdrafting/Negative Pressure
Exhaust or chimney that has holes/leaks/cracks
Cost of Hospitalization from carbon monoxide Poisoning:
A nationwide surveillance system found that the total hospital charges averaged more than $15,000 for individuals whose principal diagnosis was carbon monoxide poisoning in 2005. This number does not include professional fees or other carbon monoxide cases with a different principal diagnosis and therefore drastically underestimates the overall cost burden of CO related hospitalizations.
In the U.S., it is estimated that residential carbon monoxide exposure-related morbidity costs approximately $180 million annually.
How Much CO is Too Much?
The level of carbon monoxide concentration is measured using a system called Parts Per Million (PPM). For example, 100 PPM CO means that for every 999,900 molecules of air, there are 100 molecules of carbon monoxide. CO effects people differently depending on the concentration.
0 PPM-Normal fresh air
9 PPM-Maximum recommended indoor carbon monoxide level
10-24 PPM-Possible health effects with long-term exposure.
25-35 PPM-Maximum TWA Exposure for 8-hour work-day depending on standard. (Preset Low Alarm Warning will activate)
50 PPM-Maximum permissible exposure in workplace (OSHA)
100 PPM-Slight headache after 1-2 hours
200 PPM-Dizziness, nausea, fatigue, headache after 2-3 hours of exposure. (Preset High Alarm Warning will activate)
400 PPM-Headache and nausea after 1-2 hours of exposure. Life threatening in 3 hours.
800 PPM-Headache, nausea, and dizziness after 45 minutes; collapse and unconsciousness after 1 hour of exposure. Death within 2-3 hours.
1000 PPM-Loss of consciousness after 1 hour of exposure.
1600 PPM-Headache, nausea, and dizziness after 20 minutes of exposure. Death within 1-2 hours.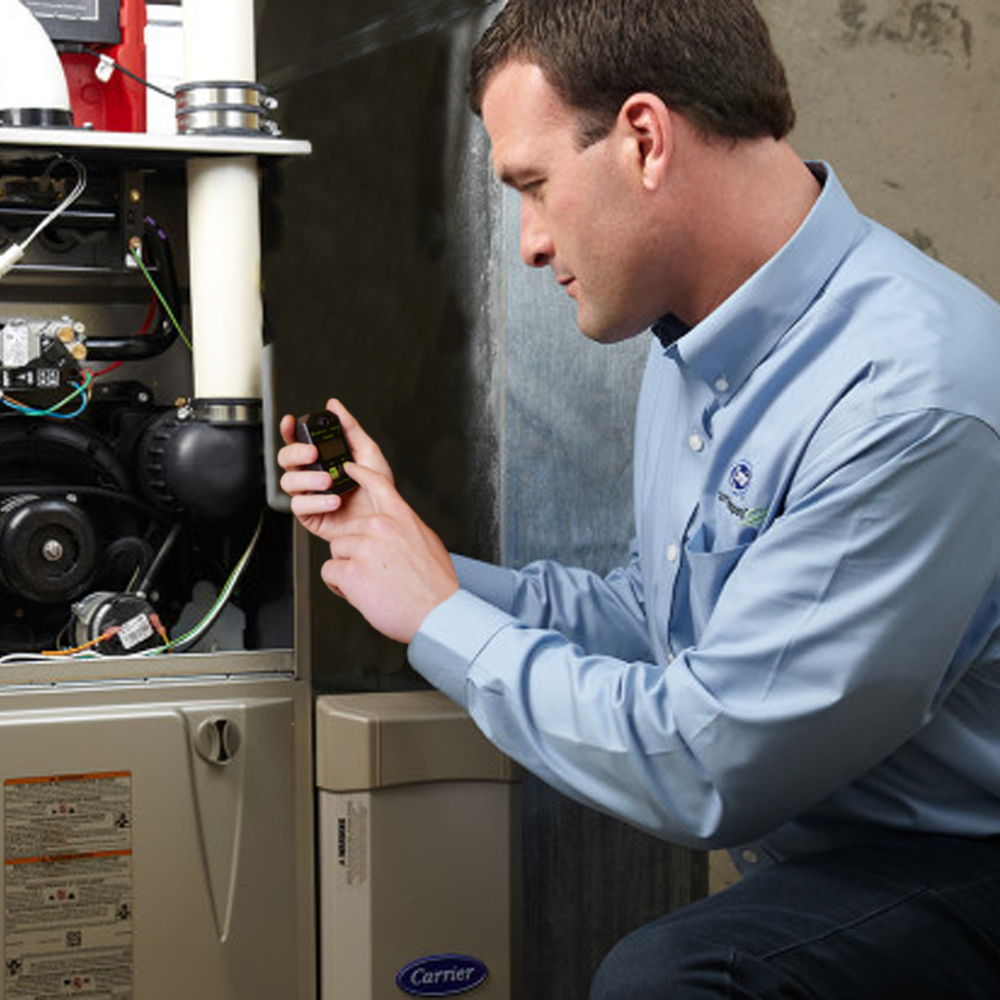 Please feel free to learn more about the effects of carbon monoxide in our online support section. There you will find useful data about the facts and myths of carbon monoxide. Also feel free to reach out to us and speak with one of our cutomer service technicians for more information.
For Sensorcon product models please refer to our interactive chart below:
Sensorcon is dedicated to creating durable, high quality environmental sensor products to meet the most demanding of domestic, professional and industrial needs. We proudly have over 10 years of experience in sensor integration and design with all of our products manufactured in the USA. In addition to this, you can easily purchase our products directly from the Sensorcon online store.
Whether its portable single gas meters to detect carbon monoxide in your home or complex PCB and sensor integrations into industrial networks. We have the experience and capability to deliver solid and reliable environmental data wherever and whenever you need it.
FOR FURTHER INFORMATION PLEASE REFER TO OUR APPLICATION NOTES:
HOT WATER TANKS AND CARBON MONOXIDE
For more information please contact our sales department!
Monday Through Friday - 8am to 4pm (EST)
Phone: 1-716-566-2728       E-Mail: sales@sensorcon.com      Website: www.sensorcon.com