Drilling Application Note

Drilling and well control equipment that are not designed for hydrogen sulfide use could suffer a loss of structural integrity following exposure, which could impede their function and operation during an emergency. Hydrogen sulfide is extremely toxic to humans at minute concentrations. At higher concentrations it is flammable, as well as corrosive to metals. A surface breakout of this gas, if not responded to and controlled immediately, can result in injuries and/or fatalities, fire and explosion. Hydrogen sulfide should be anticipated in all areas of the rig where drilling fluid and associated equipment is present. Those areas include the rig floor, substructure, shale shakers, mud cleaners, mud pit room, mud pump room and well test equipment. Being heavier than air, hydrogen sulfide will settle in low-lying and poorly ventilated areas and will dissolve in oil and water present in those areas.
H2S should be anticipated when:
A) Breaking out, when the "run in hole" of drill pipe has been completed and bottom fluids are displaced to surface
B) Drill pipe is pulled out of the well too quickly, resulting in formation fluid entering the wellbore, or "swabbing,"
C) Retrieving core or fluid samples
D) Flowing well testing. During well test operations involving flaring of formation fluids, hydrogen sulfideand sulfur dioxide should be anticipated around the rig.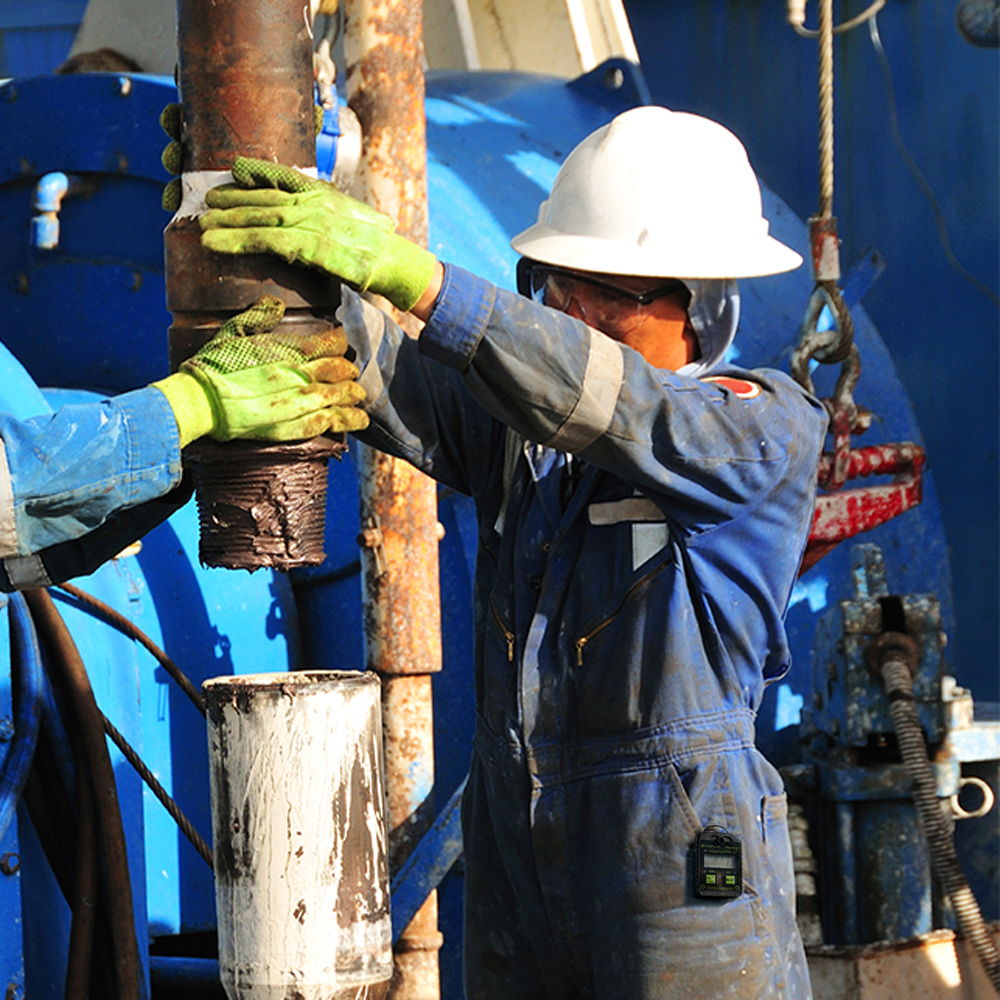 WHAT DOES DRILLING & PUMPING AND H2S HAVE IN COMMON:
Both operations involve petroleum products that may contain hydrogen sulfide when pulling these elements from the ground in their raw form. (Elevated levels in high sulfur crudes)
In drilling operations, hydrogen sulfide is encountered in sour formations, in various make up waters, and in some fluids after bacterial degradation of sulfates.
H2S is highly soluble in oil and oil based muds and slightly soluble in water and water-based muds.
EXPLANATION OF HOW H2S OCCURES IN OIL WELLS:
Hydrogen Sulfide can occur naturally in natural gas or oil. In these cases, the oil or natural gas are classified as "sour". Another type of hydrogen sulfide is generated from sulfur reducing bacteria.
The bacteria can create hydrogen sulfide when combined with water and sulfur. Hydrogen Sulfide is a naturally occurring gas mixed with natural gas or dissolved in the oil or brine and released upon exposure to atmospheric conditions.
Hydrogen sulfide contamination is often first detected by electronic sensors and continuous monitoring equipment. The following are drilling fluid related indicators of H2S contamination:
A drop in pH and alkalinity
An increase in viscosity
An increase in fluid loss
In water based mud, a change in color to green-black
A black color on drill pipe
A positive sulfides test on corrosion coupons.
Hhydrogen sulfide has an immediately dangerous to life and health (IDLH) concentration of 100 ppm. For an airborne contaminant, IDLH is defined as the level of the contaminant likely to cause death or immediate or delayed permanent adverse health effects in the event of failure of the respiratory protection equipment.
Most work areas on an offshore drilling rig are considered IDLH, as H2S is commonly encountered over 100 ppm and can stack up (increase in concentration) in low-lying areas or still wind conditions.
Moderate concentrations can cause more severe eye and respiratory irritation (including coughing, difficulty breathing, accumulation of fluid in the lungs), headache, dizziness, nausea, vomiting, staggering and excitability. High concentrations can cause shock, convulsions, inability to breathe, extremely rapid unconsciousness, coma and death. Effects can occur within a few breaths, and possibly a single breath.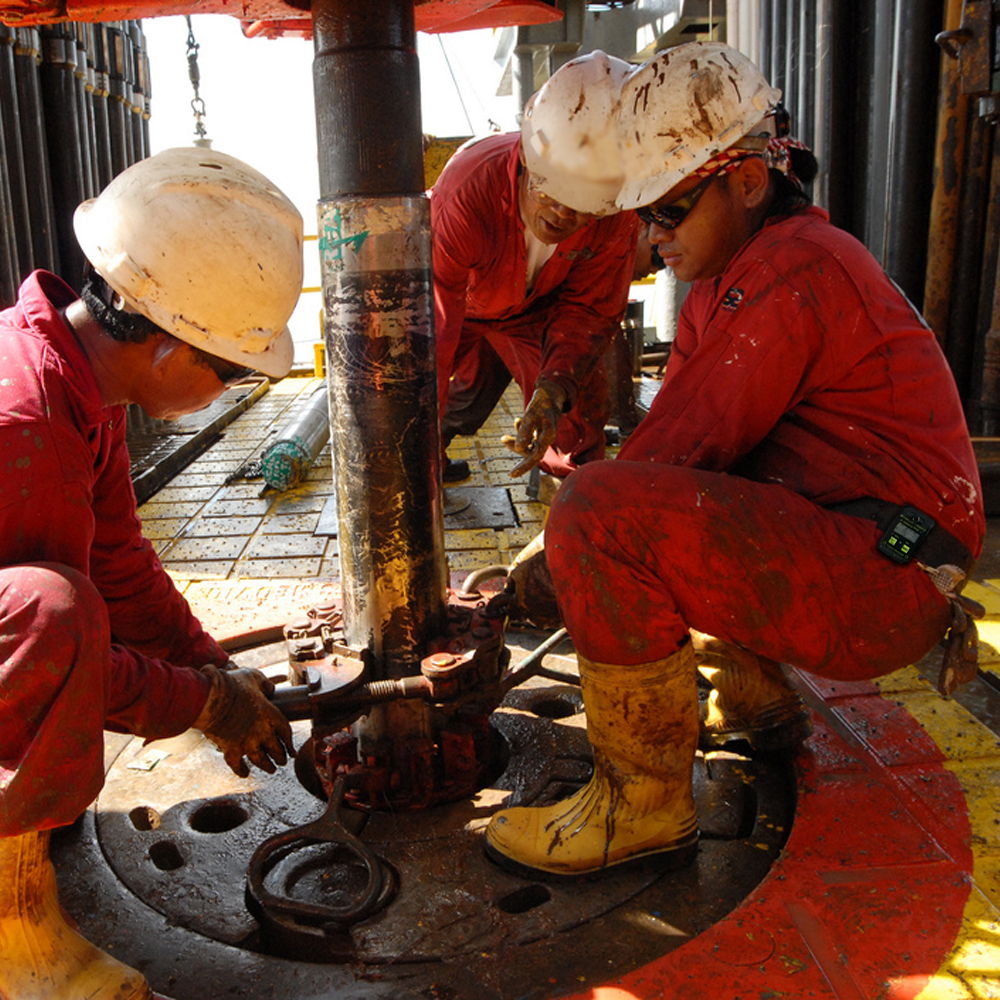 SOLUTION: Before entering areas where hydrogen sulfide may be present:
Air must be tested for the presence and concentration of hydrogen sulfide by a qualified person using air monitoring equipment, such as hydrogen sulfide detector.
If the gas is present, the area must be ventilated continually to remove the gas.
If the gas cannot be removed, the person entering the space/area must use an appropriate respiratory protection and any other necessary personal protective equipment, rescue and communication equipment.
Please feel free to learn more about the effects of hydrogen sulfide in our online support section. There you will find useful data about the facts and myths of carbon monoxide. Also feel free to reach out to us and speak with one of our cutomer service technicians for more information.
Sensorcon is dedicated to creating durable, high quality environmental sensor products to meet the most demanding of domestic, professional and industrial needs. We proudly have over 10 years of experience in sensor integration and design with all of our products manufactured in the USA. In addition to this, you can easily purchase our products directly from the Sensorcon online store.
Whether its portable single gas meters to detect carbon monoxide in your home or complex PCB and sensor integrations into industrial networks. We have the experience and capability to deliver solid and reliable environmental data wherever and whenever you need it.
CLICK HERE FOR A PDF DOWNLOAD OF THIS PAGE
FOR FURTHER INFORMATION PLEASE REFER TO OUR APPLICATION NOTES:
OIL REFINERIES AND HYDROGEN SULFIDE
OIL TRANSPORTATION AND HYDROGEN SULFIDE
                                                                                                                            ALSO PLEASE REFER TO OUR INDUSTRY SPECIFIC PAGE:
For more information please contact our sales department!
Monday Through Friday - 8am to 4pm (EST)
Phone: 1-716-276-2975       E-Mail: sales@sensorcon.com      Website: www.sensorcon.com