Industries That We Service Are...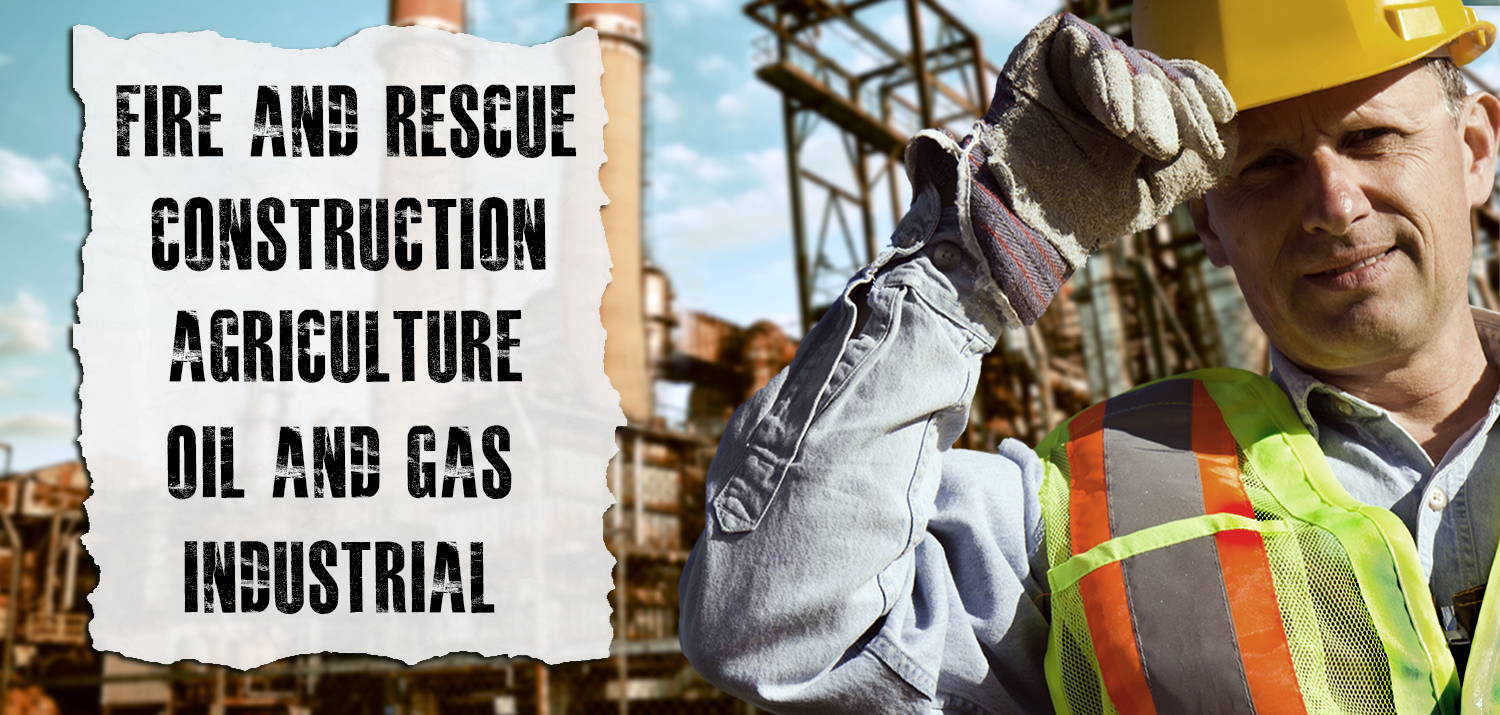 Sensorcon is dedicated to creating durable, high quality environmental sensor products to meet the most demanding of domestic, professional and industrial needs. We proudly have over 10 years of experience in sensor integration and design with all of our products manufactured in the USA. In addition to this, you can easily purchase our products directly from the Sensorcon online store.Whether its portable single gas meters to detect carbon monoxide in your home or complex PCB and sensor integrations into industrial networks. We have the experience and capability to deliver solid and reliable environmental data wherever and whenever you need it. Please contact our sales department for more information about our products and solutions.
CHOOSE YOUR INSPECTOR! AVAILABLE FOR CO AND H2S!
A GLANCE AT SOME INDUSTRIES...

Carbon monoxide (CO) is a highly toxic gas produced when fuels burn incompletely. The typical internal combustion engine used in most cars and trucks, can produce extremely high concentrations of carbon monoxide. Changes in engine design, fuel, and emission control devices have dramatically reduced the emissions of carbon monoxide. Still, operating a motor vehicle introduces risk from carbon monoxide poisoning. The lethal consequences of carbon monoxide in engine exhaust, is tragically illustrated by the hundreds of people who die each year from carbon monoxide poisoning caused by a running vehicle inside a closed garage. Others die or become ill in homes with attached garages, while stranded in their car, or while driving or riding in a vehicle with a defective exhaust system.

In aviation the most typical sources of carbon monoxide are exhaust from: internal combustion engines (piston-driven aircraft, airside vehicles and ground servicing equipment); aircraft turbine engine exhaust; and,  APU exhaust. Although odorless and tasteless, carbon monoxide is produced from these sources will usually be mixed with other, compounds, gases and vapors that can be detected through smell and taste. Carbon monoxide will also be created from combustion of materials during an aircraft emergency involving fire. While on the ground, carbon monoxide is produced externally to an aircraft can enter cabins and flight decks via open doors and hatches. It is also possible that exhaust gases from other aircraft (e.g. positioned in front while taxiing or waiting for departure) can enter unfiltered through the bleed air and air-conditioning system. Poorly designed and/or maintained aircraft, as well as damaged aircraft can result in carbon monoxide, and other gases, entering the cabin and flight deck either directly or through the air-conditioning system. This can occur both on the ground and in-flight. 

Purchasing a house is a large financial endeavor and an investment in your family's future. A house is more than a place to live or a means of shelter. For most individuals, it is the cornerstone of their life. It's where the family gathers to celebrate, where the children play and grow and where you feel safe and secure. The house is the place where memories are made. Home inspections offer valuable information about the general condition of a home, outlining areas requiring minor and major repairs and pinpointing deficiencies in building structure.  The complex task of assessing a home is more difficult because of the prevalence of myths attached to the process of home inspection.

Hydrogen Sulfide is a flammable, colorless gas that is toxic at extremely low concentrations. It is heavier than air, and may accumulate in low-lying areas. It smells like "rotten eggs" at low concentrations and causes you to quickly lose your sense of smell. Hydrogen sulfide is commonly found on oil and gas work sites. It can be found at oil and natural gas well sites, at petroleum refineries and in pipelines used to carry crude oil and natural gas, where hydrogen sulfide is naturally occurring. During the 2000s, there has been an increase in hydraulic fracturing operations in the oil and gas extraction industry. NIOSH has initiated a field effort to assess chemical exposures in this industry. Oil and gas wells can release hydrogen sulfide and expose workers to hydrogen-sulfide gas. The three best practices to help prevent injury and death are: active monitoring for hydrogen-sulfide gas; good planning; and training programs for workers. Oil and gas companies must ensure they are taking the appropriate safety measures, like making it mandatory that hydrogen sulfide sensors are a must have for every worker.
STILL HAVE QUESTIONS? GIVE US A CALL!

 The  Sensorcon Product Philosophy is a simple one... That is to create environmental sensing products that are well crafted, simple to use, and incredibly effective in the most demanding of work environments. All of our environmental sensors are researched, designed and manufactured at our Western New York facility. Please feel free to contact us if you should have any further questions and or concerns.
Monday Through Friday - 8am to 4pm
(Please Note: Eastern Time Zone)
Phone: 1-716-566-2728        E-Mail: sales@sensorcon.com      Website: www.sensorcon.com